The fun part of middle school science class is becoming acquainted with the wonders of a microscope. Peering into other worlds within the larger world can be profound, not to mention fascinating and highly educational.
To that end, Thunderbolt Middle School is introducing 33 new-to-the-school American Optical brand microscopes. The lab equipment is a gift from Mohave Community College's Lake Havasu City campus.
MCC needed to update its microscopes to models that students are likely to encounter in the workplace.
"The microscopes don't meet the demands of current college level coursework, but will be wonderful for Thunderbolt students," said MCC spokesman James Jarman.
"This is MCC's effort to expand science (education) in our community," said MCC Dean Jann Woods. "The young people who will be using these (microscopes) are our future MCC students."
Thunderbolt Principal Mari Jo Mulligan was all smiles as she accepted the gift, but Brian Clifford was positively beaming. He's a seventh grade science teacher at Thunderbolt.
"With 33 microscopes, now we have a class set," Clifford said. He noted that the new equipment will be in place for the first day of school on Aug. 5.
Mulligan said both seventh and eighth grade students will use the microscopes.
"To have this quality (equipment) at the middle school level is really great," she said.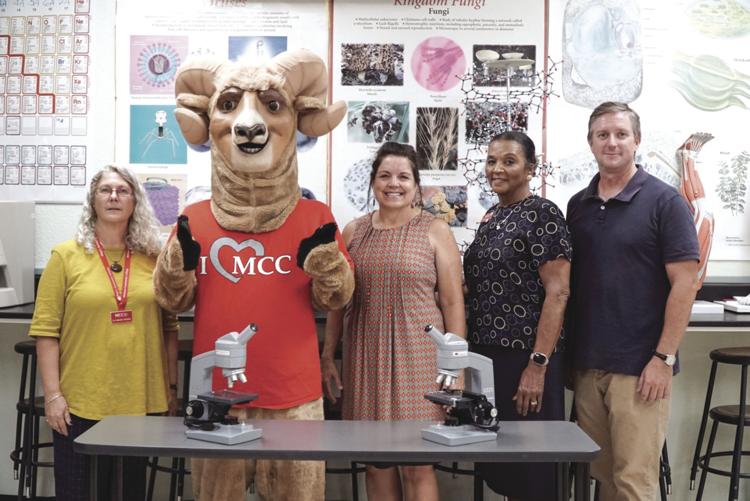 ---
Pam Ashley, Today's News-Herald
Jul 23, 2019